Megan Keenan, CEO/Founder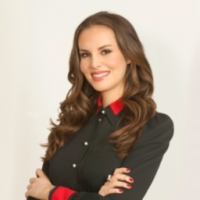 About me: Megan is a licensed real estate broker and owner/founder of Keenan Ellicott. She specializes in commercial tenant representation in New York City. During her career, Megan has represented numerous corporations, including many Fortune 500 companies. Her client list includes: Delta, Disney, Sprint, Bank of America, Holland and Knight, L-3 Communications, Cigna, General Electric, Time Warner, American Express, Ameriprise and ETrade.

Megan acts as your exclusive advocate in all matters pertaining to your facility and related real estate issues. Megan assists owners in negotiating new lease terms by leveraging tenants to receive the best possible pricing and concessions when reinstating or relocating their office space. Her primary focus providing strategic, proactive solutions by building and maintaining long-term relationships which allow her to understand each client's goals and objectives. The best interest of her client is always a top priority.
License #: 10311206353
Company Profile: https://www.rofo.com/commercial-real-estate/company/Keenan-Ellicott/12615