Need help finding commercial real estate?
Rofo is a free, simple way to find office space, warehouses, retail locations, shared office space, investment property. You name it.
How it works:
1
Describe what you need, where you need it, and when you want it. Rofo helps you define your requirements to ensure the best matches.
2
Receive properties directly from the best qualified landlords and agents. Rofo is used by the largest community of property owners and their representatives.
3
Compare the best matches based on your needs. You decide which opportunities to pursue.
Popular Commercial Real Estate Markets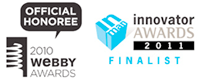 Rofo offers a better and more targeted way to search for your next commercial real estate space. Finding the right office, retail, or industrial space for your business is not as simple as booking a hotel room. You need to find the right space and, equally important, the right landlord or sub-landlord to support your specific business, space and location needs. And if you're like most businesses, you likely don't search often, making the process all the more challenging . That's where Rofo comes in. Rofo works with thousands of landlords, commercial real estate brokers and property managers who represent over 1 billion square feet of commercial real estate in 12,805 cities. And similar to you, these professionals are looking to make qualified connections. With Rofo, you have a simple and efficient portal into your local commercial real estate market. No matter if you're looking for a part-time office space, a new retail location, an industrial or manufacturing space, a co-working facility, or a virtual office, there's an ideal space for you.