Flexible Coworking Space and Office Space for Rent: Find the Perfect Executive Suite for Your Business
Finding the perfect coworking or office space for rent can be a challenge. But, at Rofo, we can help you discover flexible work space solutions for your small business. These locations offer individual offices, shared spaces, meeting rooms, and coworking memberships. All of these executive suites are move-in ready and offer monthly and annual contracts. Search for the perfect office space for rent near you below! If you don't see what you're looking for here, request the right property for you here.
Showing 201 - 220 of 1000 buildings with 10,765 total listings
Features offices provided by: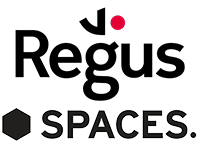 Call: (972) 764-8881 to learn more.
Request Property Information
Please describe your office space requirements for your business.