Matt Fitz-Gerald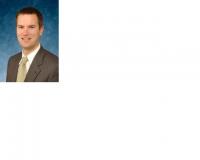 My Stats:
Active Listings: 3
About me: Matt's expertise is tenant representation both in office and industrial. He is the Team Leader of Colliers International's Alternative Energy Network. In my eight years of experience, I have learned that every tenant, no matter how small or large has a problem. I solve tenant's problems. Examples of this area: a startup company looking for office space, a tenant looking to downsize or acquire more space or locations, relocations, ect.

Matt started Colliers International's Alternative Energy Network 5 years ago. Some of Matt's clients include Solon Corporation, REC Solar, and Pacific Edison. Alternative Energy Network was started to help my clients save money by means of solar. Colliers International has a strategic alliance with an alternative (solar) energy project developer - Pacific Edison. Pacific Edison has put solar panels on the Staples Center, 20th Century Fox Studio's, ect. Please contact me with any alternative energy questions. You can follow Matt Fitz-Gerald on twitter @ A
Company Profile: https://www.rofo.com/company/Colliers-Phoenix/7400
Matt recently...
Posted listing: 3724 North 3rd Street - 200, Phoenix, AZ 85012


Office Space | Negotiable | 7,351 sqft
The property is a two story landscaped garden office building with ground level covered parking. The building is located in the Phoenix Central... view listing »
Date posted: 10.20.2017
Show on map
Posted listing: 3724 North 3rd Street - 201, Phoenix, AZ 85012


Office Space | Negotiable | 2,202 sqft
The property is a two story landscaped garden office building with ground level covered parking. The building is located in the Phoenix Central... view listing »
Date posted: 10.20.2017
Show on map
Posted listing: 2625 E. Greenway Pkwy, Phoenix, AZ 85032


Office Space | Negotiable | 23,484 sqft
Office and/or retail space for lease at 2625 E Greenway Parkway in Phoenix, Ariz. Available space consists of 880 SF to 23,484 SF. Lease rate... view listing »
Date posted: 10.20.2017
Show on map