Henry Chazankin, broker/owner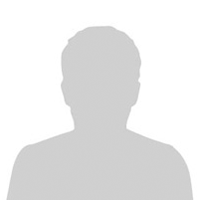 My Stats:
Active Listings: 1
About me: I have been an active Commercial Real Estate Broker since 1977. I received my CCIM designation in 1985. I am a graduate of the University of Minnesota (BA) and California State University, Sonoma (MA). My son, Eric and I operate Chazankin Commercial Real Estate which does business in California, as well as nationwide, brokering triple net Real Estate investments leased to financially strong tenants
Designations: Array
License #: 00548523
Home City: Santa Rosa, CA
Company Profile: https://www.rofo.com/company/Chazankin-Commercial-Real-Estate/8297
Henry recently...
Posted listing: 95 Montgomery Drive - 110, Santa Rosa, CA 95404


Office Space | $4,292/mo | 2,601 sqft
Traditional Medical Office setup, with Waiting Room, Business Office, 4 Consultation Offices and 8 Exam Rooms. Suitable for multiple practitioners.... view listing »
Date posted: 08.14.2014
Show on map