Dan Swing, Commercial DIvision Adviser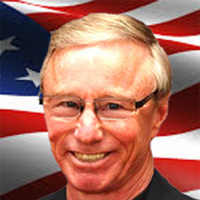 My Stats:
Active Listings: 1
About me: A commercial sales leader, created an award winning Ad Agency winning top honors in Local and State Ad Federations, and people choice awards for marketing campaigns and design. Private real estate investor until I was couriered in becoming a Realtor by College professor for my knowledge in the Florida Comp plan and a clear understanding of Future Land Use and D.R.I., C.D.D. and developments that included 55 and older with and without Golf courses. in the 80's and 90's assisted with prospectus and limited partnerships to raise funding for same.
Designations: Array
Company Profile: https://www.rofo.com/company/RE-MAX-Marketing-Specialsit/8857
Dan recently...
Posted listing: 2775 US Highway 17 North, Winter Haven, FL 33881

Retail Space | 10,000,027 sqft
Real Estate has out lived it's life expectancy. Premium 2.3 acre corner parcel with utilities Estimated Demo costs. $80,000 C-3 Lake Ridge development... view listing »
Date posted: 02.06.2015
Show on map