We took a couple of incremental but significant steps today toward fulfilling our goal of creating the most inviting, relevant, open and personal real estate platform.
Here's a screen shot of my profile page on Rofo to give you a sense of some of the things you can do: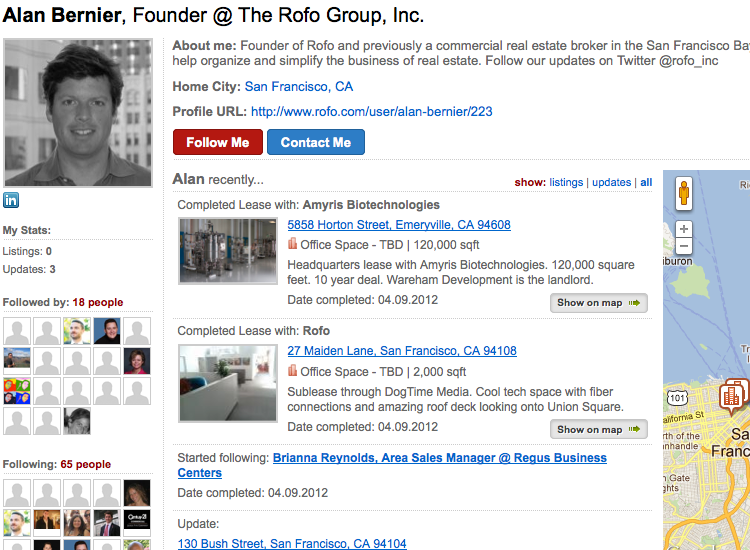 Couple of things to note:
1) you can now add photos to your real estate updates
2) your real estate updates (and photo) will appear on the corresponding property page
Its free to sign up and create a real estate profile that integrates with Linkedin. You can attach your profile and work to as many buildings as you'd like. Some examples include completed sales or leases, build-outs, architectural work, interior or exterior design. And, of course, active property listings.